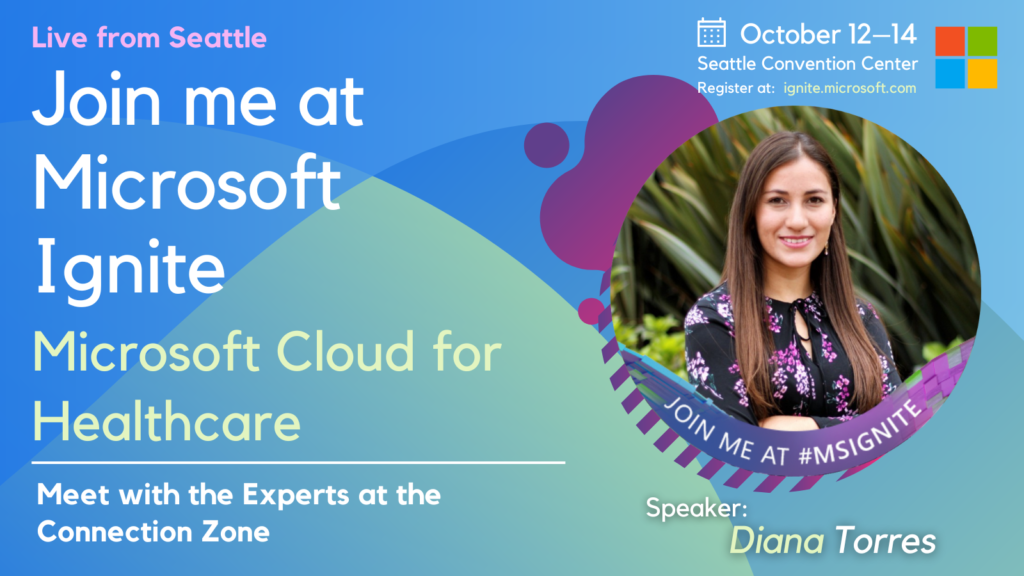 The last event I spoke at before the pandemic hit was Microsoft Ignite 2019.
Today, I am thrilled to announce to all of you that I was invited to be part of this new experience, the slow return to one of the most exciting gatherings in the Tech Communities, Microsoft Ignite 2022 in Seattle, Washington. I will be representing the community as an expert for the Microsoft Cloud for Healthcare, leading a Meetup at the Connection Zone. Therefore, I am very excited to meet with the MC4H Team, and chat with the community and other experts, in the Seattle Convention Center; but also I am very excited to hear The best of what's next with Microsoft technologies.

At Microsoft Ignite, you can enjoy the latest innovations, content, immersive demos, live sessions, and conversations with industry experts, Microsoft thought leaders, partners, and network with the community.

This year, we will also enjoy more ways to attend and enjoy the conference with support from different subsidiaries and the local community in various countries, where you can register and be part of the spotlights on Live. Then, if you are interested in attending Microsoft Ignite, please check out the locations below and get registered in the closest venue to your residency, or book your flight to the location of your preference to attend as soon as possible!
To sum up, I am very grateful for this opportunity, thanks to Microsoft and the Microsoft MVP Program.
I can't wait to hug my tech friends in real life!!!😍
Big Announce: Excited To Join The Microsoft Cloud For Healthcare Experts #MicrosoftIgnite